I've been making drawings as a kind of storyboard for a film. I work with the concept of the body, and how we define ourselves through our bodies. In my first digital animation experiments I'm focussing on the body in relation to the other. Body dialogues so to say. I'm writing short dialogues, to see what happens when I include written text in these experiments.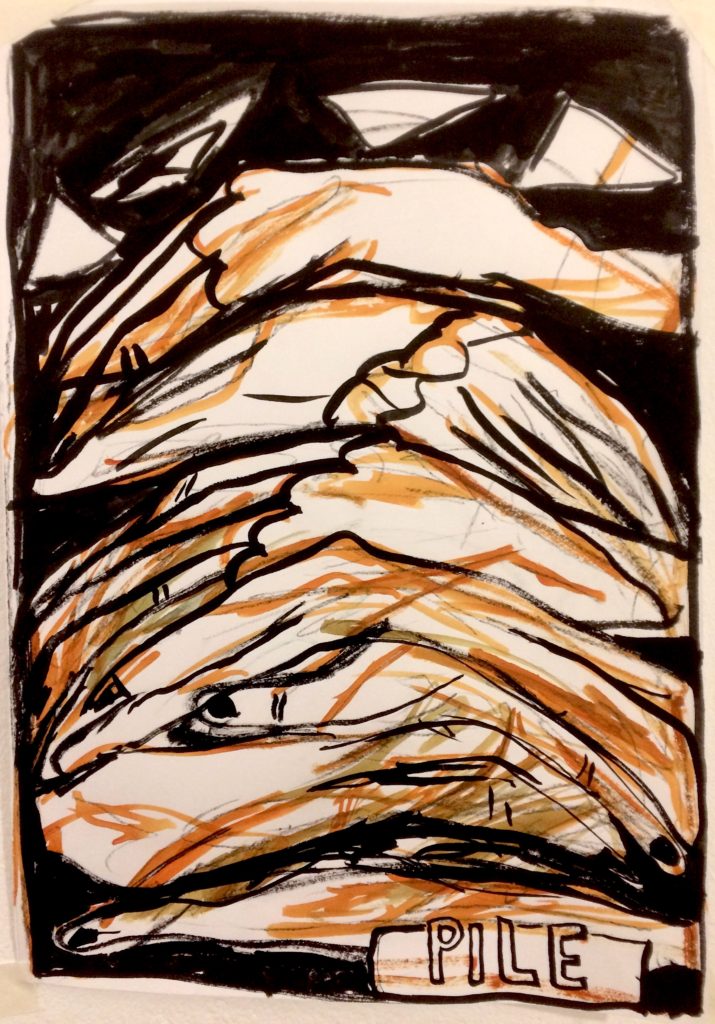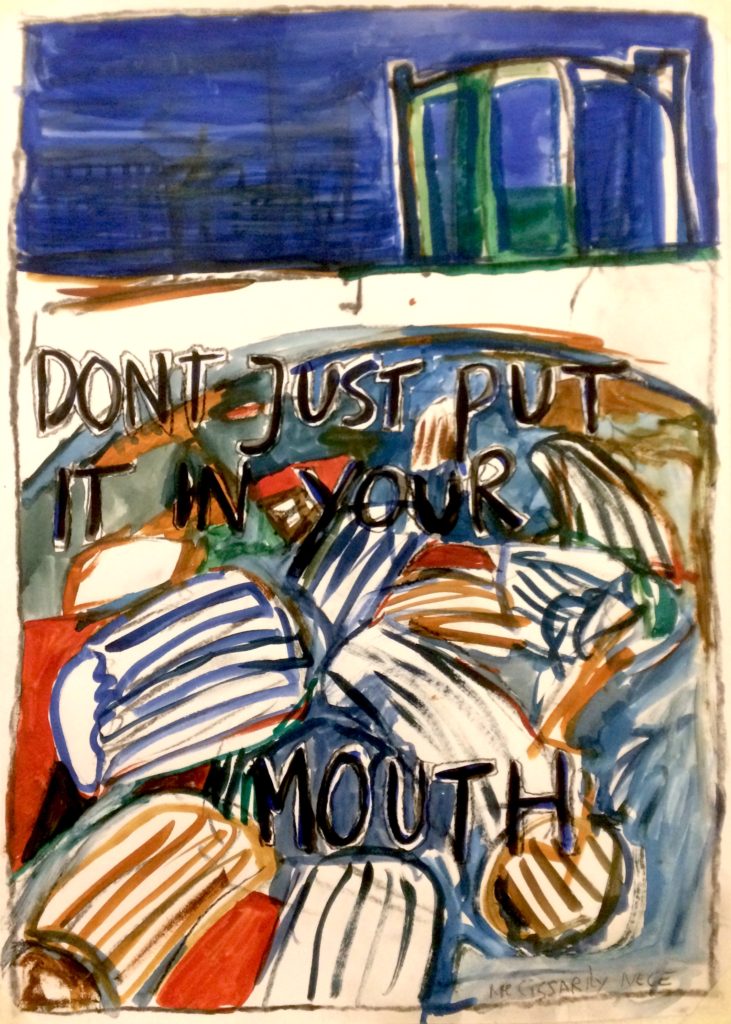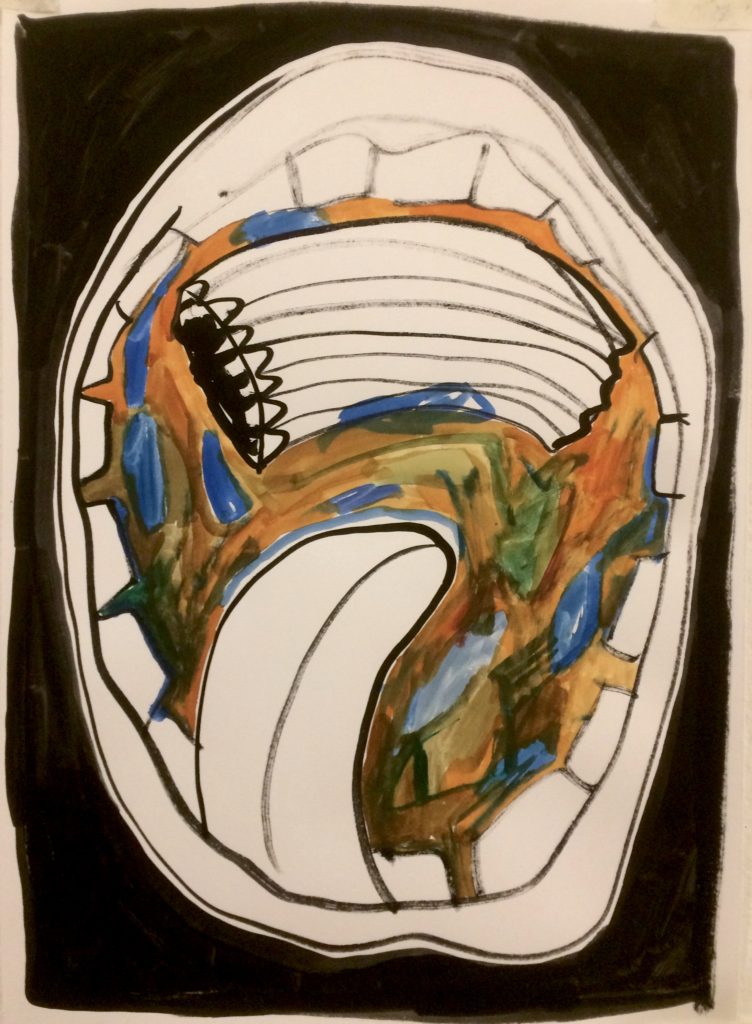 On Saturday I visited the centraal museum in Utrecht, to see the exhibition 'the line up', an exhibition about drawing. The exhibition could be seen as a total installation. There was quite some drawing in film/video installation presented, in works by Robbie Cornelissen, Dan Geesin, Erkka Nissinen , Han Hoogerbrugge and Johan Rijpma. Energizing. I started questioning myself if right now I am maybe trying too much to approach making an animation as something where I need to already have a clear image or a storyboard of where I'm going, and, since I'm still figuring out what I can do within animation, that this might be limiting me a bit in the process of drawing.
I decided to try what happens if I start working within the timeline right from the start, and see a bit where this act of drawing leads to, before I focus on key points.
I also went to IDFA this weekend. One of the films I saw was 'Extremely Private Eros: Love Story 1974', by Kazuo Hara. Afterwards there was a doc talk with the director. Happening in Japan in the 70's, an intimate film about the relationship of the filmmaker and his ex-wife, a relationship also existing through filmmaking. The camera as a tool to ask a question about yourself, your partner, to confront, to mingle in life, to try and understand vulnerability.